Wreath-laying ceremony held to commemorate Rudine train crash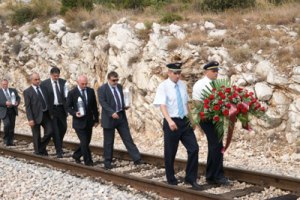 A wreath-laying ceremony was held at Rudine near the southern coastal city of Split on Tuesday to commemorate the biggest rail accident in the history of the Croatian Railways (HZ) company that happened three years ago when a tilting train travelling from Zagreb to Split jumped off the tracks, leaving six passengers killed and another 55 injured and causing great damage.
The ceremony was attended, among others, by a member of the HZ Holding management board, Ivan Vukovic, and Assistant Transport Minister Jasmin Krizmanic.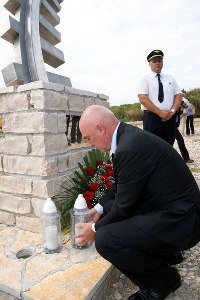 HZ has so far paid 3.9 million kuna in damages to the families of the passengers killed and 1.2 million kuna to the injured passengers.
(Hina)