Qatar Airways launches regular flight service between Doha and Zagreb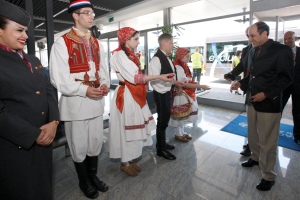 Qatar Airways on Wednesday launched regular flight service from Doha to Zagreb, its 30th European destination.
The new service, via Budapest, is the first one to connect Croatia to Persian Gulf countries, the air carrier said.
Board chairman
Akbar Al Baker
said at a ceremony at Zagreb Airport he was pleased to celebrate the long-awaited arrival of Qatar Airways in Croatia, adding that the new daily service between Doha and Zagreb was an additional confirmation of the efforts the airline was making in its expansion in Europe.
The director-general of Zagreb Airport,
Tonci Peovic
, said he was pleased that Zagreb had been included in the network of Qatar Airways' destinations.
On the Zagreb-Doha route, Qatar Airways will operate an Airbus A320 with 144 seats. Qatar Airways has a fleet of 108 aircraft flying to 114 destinations worldwide out of Doha.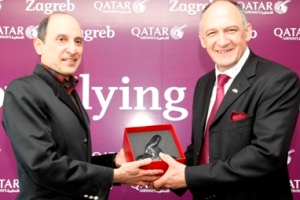 (Hina)