Croatia plans to develop Rijeka, Zagreb as transport hubs in Europe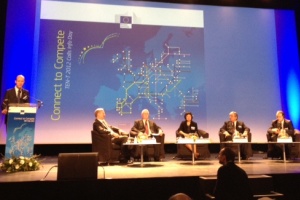 Croatia will lobby for the inclusion of its railway routes "Rijeka-Zagreb-Botovo" (in the north towards the border with Hungary), a railway route from Bregana at the border with Slovenia towards Serbia and a route from Zagreb via Krapina to Graz, into the core European railway networks which would be given priority for financing from the European funds, Croatian Transport and Infrastructure Minister
Sinisa Hajdas-Doncic
said in Brussels on Wednesday.
"This way, the seaport of Rijeka and the City of Zagreb would become dominant cargo logistics centres on a new transport map of Europe," said the minister who attended a conference on amending regulations on Europe's transport networking and funding for that purpose.
"It is Croatia's interest to be included into the core network of corridors on the Danube River and its tributaries," he said adding that Croatia would try to add a section of its motorway along the Adriatic coast to a comprehensive network regarding the Adriatic-Ionian corridor.
This comprehensive network is due to be finished by 2050. The core networking includes only the strategically most important segments of comprehensive networks and the deadline for their completion expires in 2030.
There are 10 corridors defined as core networks on the EU territory with Croatia being able to join three core networks: the Mediterranean, the Baltic-Adriatic and the Strasbourg-Danube corridor.
A corridor of a core network must include at least three modes of transport and must pass through at last three EU member-states and have two cross-border sections.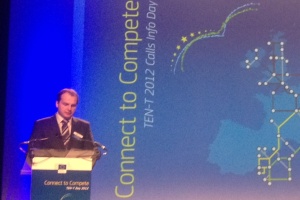 Therefore, Croatia needs the consent from its neighbours that are EU members for having access to a core network.
According to Hajdas-Doncic, intensive negotiations are under way with Slovenia for Croatia's plans to join the X and Xa corridors.
We have reached agreement with Austria and enjoy the support from the Czech Republic regarding the Xa corridor, the minister said adding that Croatia puts an emphasis on railway infrastructure.
(Hina)