Contract to integrate optical infrastructure signed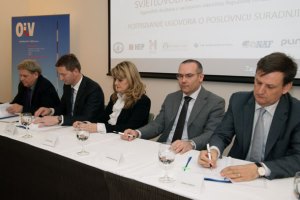 Five state-owned companies and Transmitters and Communications Ltd. (Odasiljaci i veze - OiV) on Friday signed a contract on the integration of the optical infrastructure, that is now scattered in seven state-owned companies, into a new generation optical network that would bring broadband Internet access to all areas of Croatia.
The contract with OiV was signed by the oil pipeline system operator Janaf, the Croatian motorways operator HAC, the Croatian railway infrastructure HZ Infrastruktura and the motorway operator ARZ, while HEP telecommunications and Plinacro will sign the contract at a later date, following the completion of administrative formalities.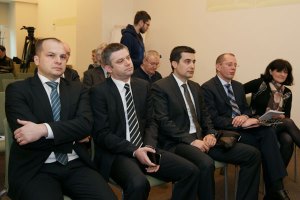 The government decided last April to task OiV with the operational implementation of the integration of the optical infrastructure in public companies. The infrastructure stretches on 8,000 kilometres throughout Croatia. It was built for the needs of supervising and managing road and motorway networks, railway, oil pipelines, gas pipelines, energy and other systems, but some of it remained unused and will be put on the market, so that everyone can use it under the same conditions and under the principle of the open access to the network.
Today's contract was signed to a period of 30 years, according to the income distribution model.
Minister Sinisa Hajdas Doncic said that the purpose of the project was to ensure that all people had new-generation broadband Internet access.