CA: Incident at Zurich airport, no injuries
A Croatia Airlines Dash 8-Q400 aircraft performing a flight from Zagreb to Zurich (OU 464) on 27th September was involved in an incident due to nose landing gear malfunction.
No passengers or crew members were injured.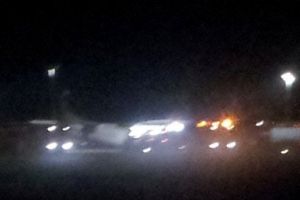 Croatia Airlines crew, well trained and prepared for such incidents, applied the appropriate procedure, ensuring safety of everyone on board.
The cause of the technical problem is still not known, a detailed investigation will be conducted.
The aircraft in question joined the fleet in 2009 and it has been regularly maintained by Croatia Airlines Technical Services, with no previous record of such incidents. This is the first emergency landing in the company's history.
Croatia Airlines Contact Center is at disposal for any further information (Tel. +385 1 616 0008).
Croatia Airlines regrets this incident and any inconvenience experienced by passengers in connection with it.
ADDITIONAL CONTENT
The Aviation Herald - Report
(link)
Audio recording of CA crew and the control tower in Zurich during and after the successful landing procedure
(youtube)