Croatia to present its transport systems at Munich fair
Croatian transport companies will take part at the largest international transportation, shipping and telematics fair, "Transport & Logistics", which is to be held on June 4-7 in Munich.
June 6 will be dedicated to "Croatia Day" focussing on Croatia as the EU's transportation connection to the world.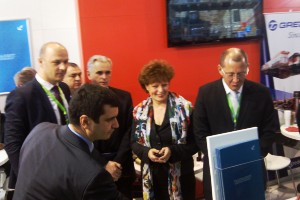 Croatia's presentation will be organised by the Croatian Chamber of Commerce (HGK), featuring the HZ Cargo, Zagrebtrans and Transagent companies, and promoting Croatia's transport-logistics system.
Rijeka Port will be presented within the framework of the North Adriatic Ports Association (NAPA), promoting shipping connections.
(Hina)