Minister presents restructuring of Croatian Airlines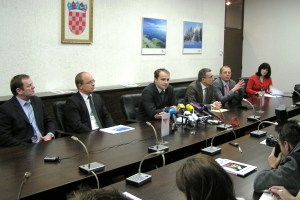 Croatian Airlines must save an amount of HRK 284 million in the next five years and downsize the number of its employees by 10 per cent in the next two years, Transport Minister
Sinisa Hajdas Doncic
said on Tuesday while presenting a programme to overhaul this national flag carrier.
The model to restructure the CA company also includes transforming state claims in the company into the state's stake and upgrading the productivity of the company's business performance as well as restructuring its fleet.
The number of people on the CA payroll should be cut by 109 from the current 1,130.
The government has opted for development-oriented restructuring instead of initiating bankruptcy proceedings, the minister said.
With the consent of the Croatian Competition Agency, the government is planning to recapitalise this air company with the transformation of its claims to the amount of HRK 652 million into a stake in the company.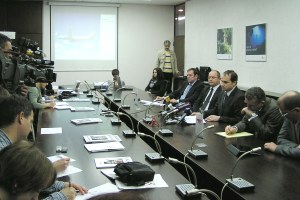 In the second stage, the government is planning to inject an additional HRK 150 million as fresh capital into the company.
Under this model, the company should downsize its long-term property by HRK 458 million and to increase its fleet by one more plane.
This plan is now to be adopted by the management, trade unions and preferred share-holders, the minister said.
(Hina)