Minister says government committed to making road sector viable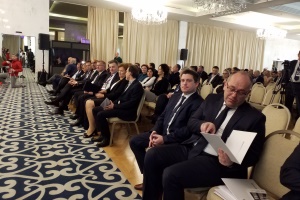 Transport and Infrastructure Minister Oleg Butkovic said on Monday that the government had prepared a set of measures to overhaul the road sector and make it economically viable.
Addressing a conference on transport policies in the seaside resort of Opatija, the minister recalled that the road sector's debt of HRK 5.2 billion narrowed the possibilities for the government to launch new projects. Likewise, jobs for construction companies and builders are also affected if there are no large-scale infrastructure projects, Buktovic added.
Therefore, we have embarked on operational and financial restructuring and prepared big reforms, Butkovic said and in this context he mentioned the merger of companies, reduction of operational costs, seasonal rise in road toll and the issuance of EUR 1.25 billion bond for the purpose of re-financing a large portion of unfavourable loans serviced and this Eurobond will help Croatia save HRK 15 million annually.
He went on to say that the authorities are also seeking other ways to refinance the debts and make the road sector sustainable in parallel to keeping it into the Croatian hands.
In connection with large-scale projects, Butkovic cited the future Peljesac Bridge as the project of top priority, having in mind that it will connect the southernmost of Croatia with the rest of the mainland.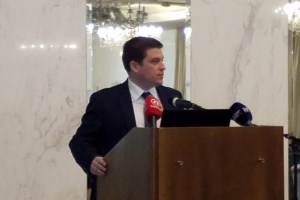 He said that other projects such as Croatia's sections of the pan-European Vc corridor were under way.
This year in the road sector, Croatia has to date signed 15 contracts for the EU-funded projects, which will enable the country to absorb HRK 8 billion as non-repayable funds. Croatia has EUR 450 million available under the scheme of under the scheme of the Connecting Europe Facility.
The conference in Opatija was organised by the Via Vita society for roads.