Minister Hajdas Doncic says decision on motorway tolls to be made after 25 May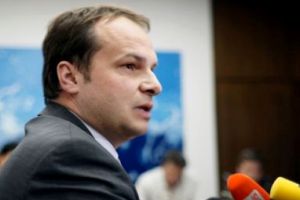 A decision on whether to raise highway tolls will be made after 25 May, which is the deadline for the managing boards of the Hrvatske Autoceste motorway operator (HAC) and the Autocesta Rijeka Zagreb motorway company (ARZ), both owned by the state, to submit to the transport ministry comprehensive plans on their restructuring, Transport and Infrastructure Minister SINISA HAJDAS DONCIC said at a news conference on Wednesday.
"By 25 May the management boards of the HAC and the ARZ must adopt serious restructuring projects and only after that will we consider the possibility of increasing road tolls," the minister said.
In the event of higher tolls, they will not apply to permanent users of the ENC subscription model of toll pricing which the minister believes will help hauliers and others who use motorways more frequently to retain their competitiveness.
"The decision on the matter will not be made without an in-depth analysis," he said.
The minister added that the debt and liabilities of the two companies reached HRK 27 billion, which was why the HAC and the ARZ had no potential for further investment and needed to be overhauled.
Asked by reporters whether there would be lay-offs in the two companies, Hajdas Doncic said that this could be expected.
The recently-appointed minister said that some of the business deals for the construction of motorway sections had been concluded unlawfully, without the necessary funds having been previously ensured.
The construction works in such cases will not resume, he said.
As for the construction of the Croatian sections of the pan-European 5c corridor passing by Osijek and Beli Manastir, the minister said that construction work in that case would continue as foreign investors had provided funds for that purpose.
"Everything else is more or less questionable," he added.
(Hina)