Butkovic: Restructuring of railways biggest challenge in transport sector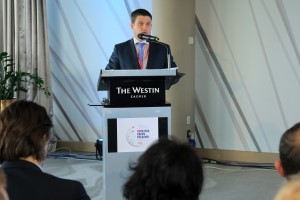 The Ministry of Maritime Affairs, Transport and Infrastructure has so far signed contracts for 58 EU-funded projects worth about 12.7 billion kuna (1.7 billion euros), which makes it the most successful government department in absorbing EU funds, Minister Oleg Butkovic said on Tuesday.

He was speaking at a conference called "The kind of Croatia that we need - Croatia's transport future", organised by the Vecernji List newspaper.

Croatia adopted the national transport development strategy last August. The goals by 2030 are to ensure sustainable, profitable and safe transport as a driver of economic development and the integration of Croatia with the EU through transport corridors, the minister said.
Butkovic said that the railways sector was the biggest challenge and that its restructuring would be a greater challenge than the restructuring of the road sector. He said that a sectoral policy letter would be prepared by the end of the year, adding that it was also necessary to find a strategic partner for the HZ Cargo rail company.

Butkovic said that investment in infrastructure was crucial for the railways sector's sustainability and competitiveness, citing the construction of a low-lying railway line between Zagreb and Rijeka as the key project. He said that Croatia must convince the European Union that this was national project number one after the Peljesac bridge construction project.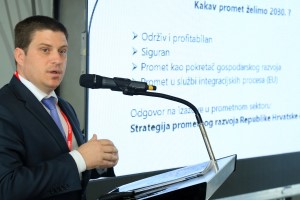 Speaking of air transport, the minister said that one of the biggest challenges in this sector was the national flag carrier Croatia Airlines, which had undergone restructuring. He said that finding a strategic partner for Croatia Airlines was one of the measures set out in the national reform programme and that the government intended to embark on this process this year in cooperation with the management.

In the first quarter of 2018, the Croatian airports recorded an annual increase in the volume of passengers of 20%, he said.

On the subject of the financial and business restructuring of the road sector, Butkovic said that over 50 million euros had been saved on interest alone, adding that the bulk of the sector's debt would be paid off by 2033. He said that the number of vehicles on the motorways had increased by about 6%, while revenues jumped by 8.4%.

The restructuring plan for the road sector provides for further optimisation of business processes and a reduction of the workforce, and more than 200 people left the system of their own will last year alone. A new toll collection system, which should be determined at the end of this year or the beginning of next, is also a major challenge, Butkovic said.

As for the Peljesac bridge project, he said that the contractor was making intensive preparations and that construction should begin soon.

Butkovic said that the reform of the legislative framework for the maritime sector was under way and that a number of laws would be adopted to increase the competitiveness of Croatian ports.

(Hina)