HRK 38mn grant agreement signed for purchase of public transport buses in Rijeka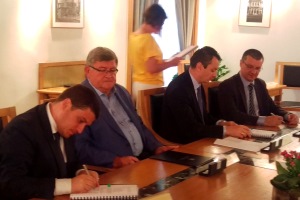 An agreement granting HRK 38 million from the European Union's Cohesion Fund and the state budget for the purchase of 22 new buses for Rijeka's Autotrolej public transport company was signed in Rijeka on Monday.
The agreement was signed by the Minister of the Sea, Transport and Infrastructure, Oleg Butkovic, Mayor Vojko Obersnel, the director of the Central Finance and Contracting Agency, Tomislav Petric, and Autotrolej CEO Marin Rajcic.
The project is worth HRK 48.5 million, of which HRK 32.3 million, or 85 percent, comes from the Cohesion Fund and HRK 5.7 million from the state budget. The rest will be secured by Autotrolej.
Mayor Obersnel said that an additional 32 buses would be purchased under the Urban Agglomeration project. With the 54 new buses, worth over HRK 100 million in all, the average age of Autotrolej's buses will be reduced from 11 to six years, he noted.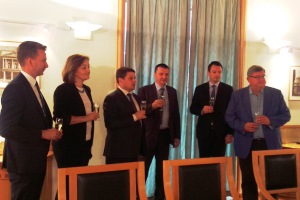 Minister Butkovic recalled that a tender for the procurement of new buses for public transport companies in Croatian cities had been signed in May 2017 and that the total value of agreements signed to date, including the agreement for Rijeka, was HRK 222 million. He said that this would increase the service quality and reduce the harmful effect on the environment and the average age of vehicles.
Butkovic said that HRK 14 billion worth of EU-funded agreements had been signed over the last year since he was in charge of the ministry.
Later in the day, Butkovic is also due to sign a grant agreement on the nearby island of Cres. The project, "Reconstruction and extension of the western part of Cres harbour," is worth HRK 39.2 million, and HRK 34.4 million will be granted under the agreement.

(Hina)