Zadar's Gazenica port opens to large cruise ships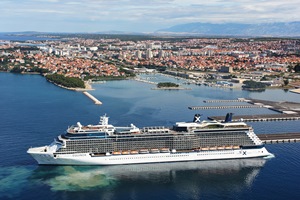 The cruise ship Celebrity Equinox, with 2,800 passengers on board, arrived in Zadar's Gazenica port on Friday, marking the opening of the city's new port capable of receiving large vessels.

Over 300 metres long, it is the largest cruiser ever to dock in Zadar.

The opening ceremony was attended by the Minister of Maritime Affairs, Transport and Infrastructure, Sinisa Hajdas Doncic.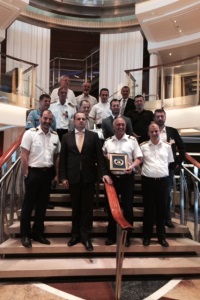 "There is great potential for this port. It is now up to the private sector and the port authority to make it popular, because it is situated at an ideal location on the Adriatic, near an airport, two hours drive to Zagreb, an hour and a half to three national parks and as much to Split," he said.

The minister said that the port was a great chance for employment, for the city of Zadar and its hinterland.

All the work in the first and the second phase of the Gazenica project has been completed and cost 143.8 million euros. The terminal building is to be built as part of the third and final phase of the project.


(Hina)