Croatian officials and Chinese execs discuss transport projects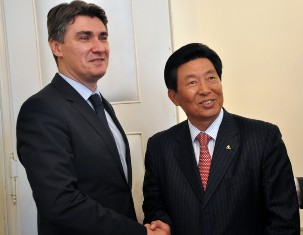 Croatian Prime Minister ZORAN MILANOVIC and the Minister of Maritime Affairs, Transport and Infrastructure,
Sinisa Hajdas Doncic
, on Monday held talks with managers of the China Ocean Shipping Company (COSCO) on possibilities for the development of projects that will turn Croatia into a logistics hub and transport corridor for Chinese goods en route to Europe.
After the meeting in Zagreb, the transport minister said that the talks had focused on the potential of the northern Croatian seaport of Rijeka and the development of the rail infrastructure.
Minister Hajdas Doncic said that the time had come to implement the infrastructure projects such as the reconstruction of the existing railway line between Zagreb and Rijeka and the construction of a lowland railway from Rijeka via Zagreb and Koprivnica to Botovo on the border with Hungary on concession models.
Thus, we could solve the problems of Chinese companies that have an interest in shortening the duration of transport and in cutting transport costs, he added.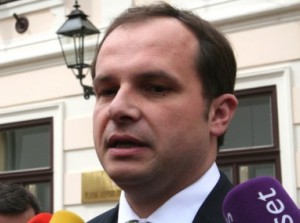 The COSCO board chairman, Captain
Wei Jiafu
, said that they had talked about how to implement projects of joint interest.
Apart from being very beautiful, Croatia has a very favourable geographic position which is why it is attractive for transport projects, notably its ports and airports. The Port of Rijeka is particularly interesting, but we also discussed other projects, Wei Jiafu said.
"As China's largest and most history-renowned ocean shipping operator, COSCO has nearly 1,000 companies around the globe. Now, COSCO owns or operates a modern merchant fleet of more than 800 ships with a total capacity of 50 million DWT and an annual shipping volume of 400 million tons, covering over 160 countries and territories across the world," COSCO reports on its web site.
(Hina)