Minister Hajdas Doncic visits port of Ploce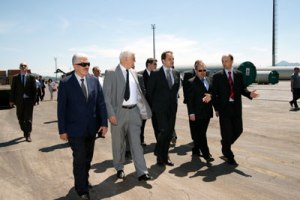 The Minister of Maritime Affairs, Transport and Infrastructure,
Sinisa Hajdas Doncic
, on Wednesday visited the southern seaport of Ploce to see ongoing construction work on a bulk terminal, a project worth 62 million euros which is expected to be completed in May 2014.
The terminal is being built as part of the Trade and Transport Integration Project in the Port of Ploce, which began in late 2006. A container terminal, worth 38 million kuna (5 million euros), has been built to date.
After the completion of the project, Ploce will become a modern Mediterranean port with an expected annual turnover of 10-15 million tonnes. Investment in the port's infrastructure is important because of the pan-European transport corridor 5c and will increase its competitiveness.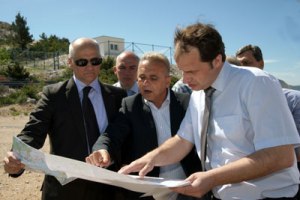 Hajdas Doncic said that by July 2013 the Port of Ploce would be connected by road infrastructure to Corridor 5c leading to Bosnia and Herzegovina. Speaking of the connection of Dubrovnik with the rest of the country, the minister said that Dubrovnik is a tourist destination with a population of about 50,000 and that it would not be profitable to build a motorway but a good road.
Answering questions from the press, Hajdas Doncic said that no concessions would be made to Bosnia and Herzegovina over the construction of the Neum corridor. He said that they were awaiting an opinion from the European Union and that the corridor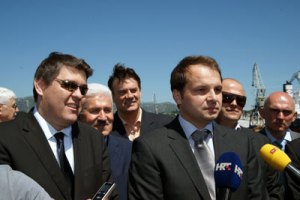 was the quickest and cheapest solution that could be carried out within a period of three years. He also said that the plan to build a bridge via Peljesac peninsula was suspended for a short term.
(Hina)