Croatia not using river waterway potential, round table hears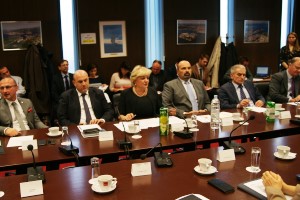 Croatia has not utilised the potential of river waterways, which are not good on the Danube and especially the Sava, cargo transport is far below potential, and only passenger transport is rising, a round table on the development potential of river navigation heard on Friday.
The discussion was held at the Transport and Infrastructure Ministry and brought together the heads of Croatia's river port authorities.
The state secretary for the sea, Maja Markovcic Kostelac, said the government was aware of the potential of river navigation.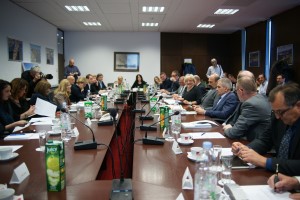 "Our waterway is not in a good condition on either the Danube or the Sava and we are not satisfied with the status of internal navigation in the transport sector or with the volume of the river turnover. The annual cargo transport of 850,000 tonnes is nearly marginal," she said, adding that the fact that Croatia had not utilised the fact that its river waterways were also part of European river waterways.
Croatia has over 1,000 km of river waterways, including 611 international, on which 311 domestic boats operate.
Markovcic Kostelac said investing in the upgrade of river waterways and the river ports (Vukovar, Osijek, Sisak and Slavonski Brod) would increase turnover.
The president of the Danube Commission, Croatian Ambassador to Germany Gordan Radman, said the Commission connected 10 countries along the Danube plus Russia.
"Air and road traffic is congested, there is a vision of combined transport which includes connecting railways and river traffic, not just in the cargo transport segment," he said, adding that this provided a big potential for tourism development in those areas.

(Hina)