The 3rd International Fair of boat equipment opened in Pula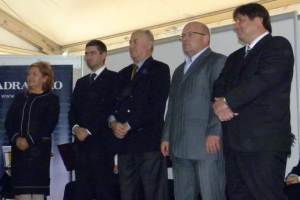 Assistant Minister of Maritime Safety Perica Šolić opened the third International Fair of marine equipment and boats "Pula Boat Fair" in Pula marina Veruda, which brought together about 130 local and foreign exhibitors.

On that occasion, Deputy Minister Šolić stressed the importance of maintaining events of this type for the development of nautical tourism and marine industries, emphasizing a steady increase in the number of foreign sailors in Croatia.

Fair Director Livio Bolković said the maintenance of the fair is making its contribution to the development of one of the most promising sectors of the Croatian economy, adding that the ship was, and perhaps still is the only Croatian high-tech product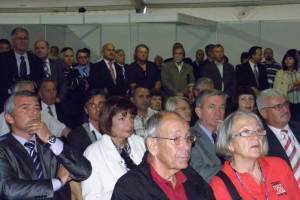 which is high-quality and competitively able to produce by the local minds and hands.

The fair, which is held until the 20th October will present a several working and special vessels.

Presenters and producers represent boats and nautical equipment at about 6 000 square meters on land and in the harbor, and are organized and international business meetings as part of the EU project cluster Club for which it is stated interest in over 150 companies from seven countries.