New container terminal in Rijeka port to be completed in 2017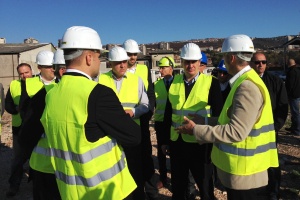 The construction work on the container terminal at the Port of Rijeka, which started two months ago within a EUR 300 million project, will take three years and is likely to be finalised in 2017, port officials said on Friday during a visit by Prime Minister Zoran Milanovic andSinisa Hajdas Doncic Maritime affairs, Transport and Infrastructure Minister.

The first, 88 million euro worth stage of the project refers to the construction of a 400 meters long wharf with storage units on an area of 15 hectares.

These facilities are being built by an Italian consortium consisting of Grandi Lavori Fincosit, Nuova Co.Ed.Mar. and Impresa Construzioni Giuseppe Maltauro.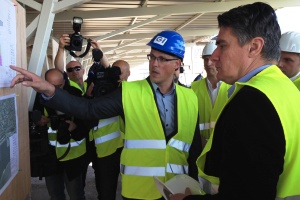 In the next stage, an additional 280 metres of the wharf will be built and the handling area will be equipped with amenities.

Funds for the first stage have been ensured from a World Bank loan and from the Croatian state treasury.

The second stage is likely to involve investors who will offer their bids.

The construction of the wharf for the container terminal in the western part of the port is part of the Rijeka Gateway project, aimed at overhauling and streamlining the Port of Rijeka to make it a gateway for goods transhipped between the Far East and Central Europe.

Upon the completion of the first stage of the project, the terminal's annual transloading capacity will be 400,000 containers, and
after it is extended, the terminal will be able to handle 650,000 containers a year.


(Hina)