Minister Hajdas Doncic: About 10% of vessels don't abide by maritime traffic rules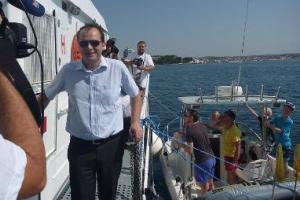 As many as 10 per cent of about 190,000 boats that sail into the Croatian part of the Adriatic Sea during the summer tourist season violate maritime traffic rules, the Minister of Maritime Affairs, Transport and Infrastructure, Siniša Hajdaš Dončić, said on Saturday as all Croatian port authorities stepped up monitoring of maritime traffic to ensure better navigation safety in Croatian waters.

Hajdas Doncic followed the operation in the waters off the central coastal city of Sibenik. He said that speeding, especially in swimming areas, was the most common violation of traffic safety rules.

The minister said that last year the port authorities imposed mandatory fines of about 2 million kuna in total, and that the same was expected this year as well. He mentioned the problem of the port authorities being understaffed after the retirement of old staff, and said that a plan was being prepared to hire new people.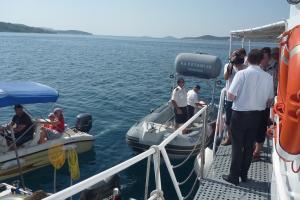 (Hina)