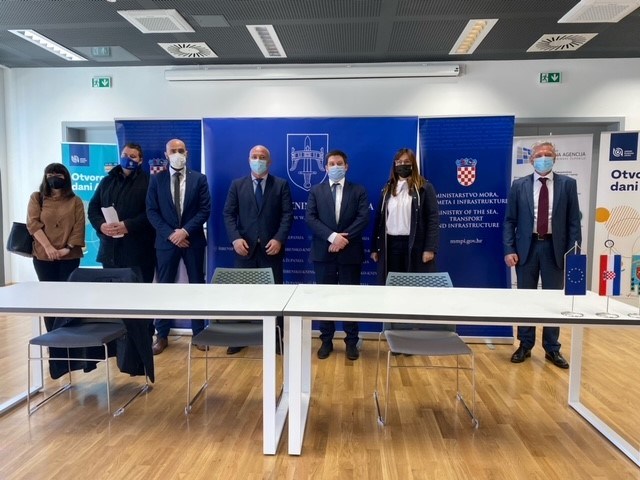 Transport and Infrastructure Minister
Oleg Butković
on Friday visited the cities of Zadar and Šibenik to present local authorities with contracts on upgrading port infrastructure in those two Dalmatian counties.
The contracts signed today in Šibenik-Knin County are worth 10.7 million kuna and envisage the reconstruction and modernisation of seaports in Prvić-Šepurine, Bilice-Stubalj as well as the upgrade of the Raslina beach.
In Zadar, 18 contracts were presented, and a majority of them refer to the update of the port infrastructure in Zadar and Nin, and also on islands off Zadar.
The projects envisaged by those contracts are worth nearly 15 million kuna.
Minister Butković recalled that currently investments into Croatia's seaports are set at HRK 1.5 billion.
(€1= HRK 7.571693)
(
Hina
)
News