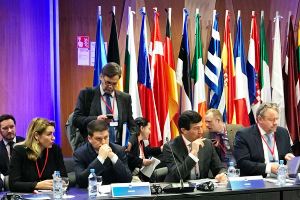 The 9th edition of the TEN-T Days conference on the trans-European transport network began in Ljubljana, Slovenia on Thursday.

The event is organised by the European Commission Mobility and Transport Directorate.

About 200 participants are attending the conference, including 30 ministers from EU member states among whom is Croatian Minister of the Sea, Transport and Infrastructure, Oleg Butkovic.

European Commission for Transport Violeta Bulc is hosting the conference which will also be attended by Vice President of the European Commission for the Energy Union and Climate Maros Sefcovic, Commissioner for Regional Policy Corina Cretu and European Commissioner for Budget and Human Resources Guenther Oettinger.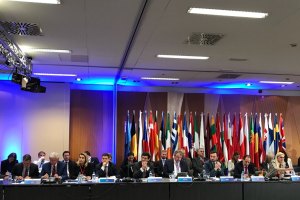 The conference is dedicated to a better transport connectivity in Europe and is expected to end with a Ljubljana declaration on Friday.

The conference will also address investments into motorways and increasing road safety.

Slovenia's participants warned that Southeast Europe is lagging behind in plans to introduce vehicles on alternative fuel sources as well as in road maintenance which would improve road safety and added that funds for that purpose from European mechanisms are being reduced.

Bulc said that the commission was working successfully on introducing a future model for a single digital level for all transport types. That will enable the introduction of a common European integrated fare ticket for all types of air, road, rail and sea transport.

Those solutions will mean big changes and improvements in transport and logistics. That contemporary, integrated and ecologically clean solution in transport and logistics could by 2030 account for as much as 8% of Europe's GDP and create 13 million new jobs, Bulc said.
(Hina)