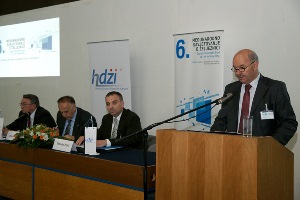 Investments into the rail sector are becoming a linchpin of Croatia's economic recovery and an important factor for industrial revitalisation, it was said at the 6th international congress on railways, organised by the Croatian rail engineers' association in Zagreb on Wednesday.
Deputy Transport Minister
Zdenko Antesic
said at the beginning of this two-day event that the current government had given a priority to the upgrading of the railway infrastructure and to the development of intermodal transport.
The Croatian Railways (HZ) Infrastructure CEO,
Darko Pericic
, spoke about investments in the railway infrastructure, underscoring that investments into the Rijeka-bound route should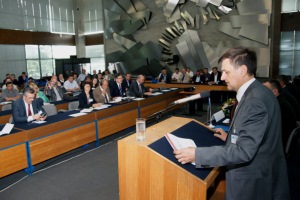 climb to HRK 15 billion.
Last year, the Croatian Railways (HZ) Infrastructure outlaid 1.5 billion on investments and plans to invest an additional HRK 1.7 billion this year. There are also plans for investments in the amount of HRK 2.1 billion in 2015, 3.1 billion in 2016 and 4.7 billion in 2017.
The HZ Passenger Transport company is preparing itself for the liberalisation of the Croatian market in 2019. To this end, the company plans to buy 44 new trains and develop a new system of ticket sales, the company's director
Drazen Ratkovic
, said at the congress.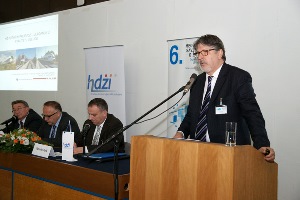 The company is set to increase the passenger transport by 17.4% and earnings by 29% by the end of 2019, he added.
(Hina)