Zadar Port Authority gets new premises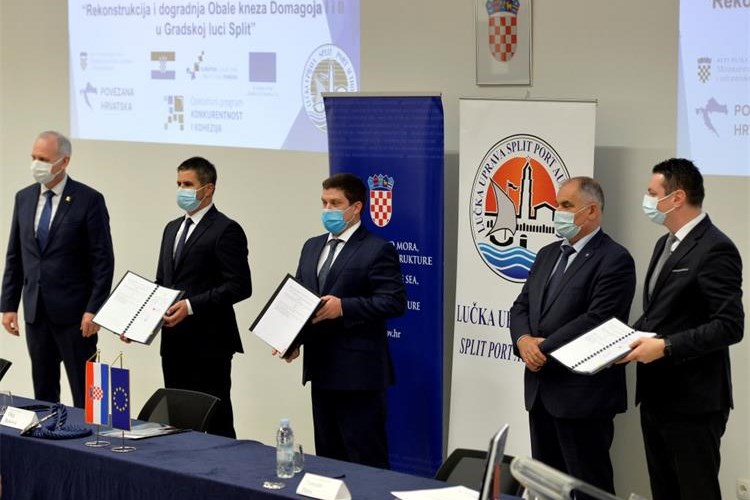 Sea, Transport and Infrastructure Minister Oleg Butkovic on Friday opened the new premises of the Zadar Port Authority as part of the Gazenica terminal complex.
"
Port authorities are one of the most important institutions on the Adriatic and the Zadar branch is one of the largest with regard to interventions at sea. Instead of being dispersed at three locations, the Zadar Port Authority will now be located in appropriate offices. The ministry has provided additional funds to equip the offices, and another positive aspect is that it will not have to pay rent.
". - said Butkovic.
Minister Butkovic underlined significant investments in developing port infrastructure: "
This refers to more than one billion kuna and mostly from European funds but also from the state budget. Never has so much been invested in ports, breakwaters, promenades, and the first European project of that nature is in Zadar County, in Tkon on Pasman Island. That project, the construction of a new port, is going well and other projects are being prepared. As far as the COVID fund is concerned and the future financial perspective, we have a great opportunity for similar projects to be realised.
". - said Butkovic.
Harbour master Alen Rukavina said that the aim of relocating the Port Authority is to provide better services to sailors and citizens: "
A citizen, sailor or the owner of a charter company can be provided with the relevant services in the one spot. Until now they had to visit three locations in the city and now we can do all that here. It is important that our fleet is not dislocated from us. Now in a matter of three minutes they can climb on board and start any rescue mission and provide assistance.
". - Rukavina said.
(
Hina
)
News