Three maritime safety agreements signed in Split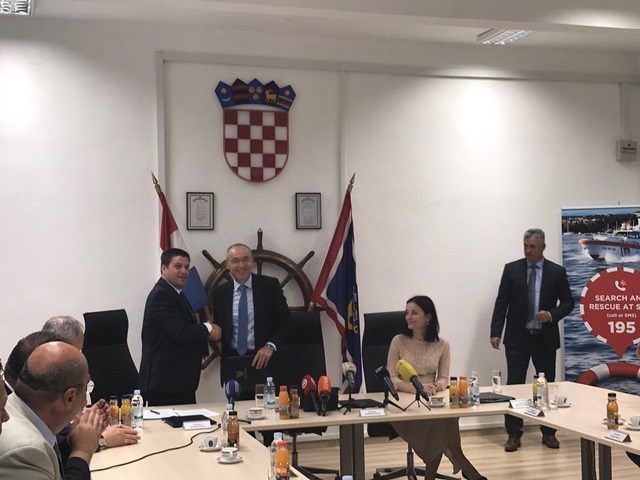 The ministries of defence, maritime affairs and agriculture in Split on Tuesday signed three maritime safety agreements aimed at enhancing the capabilities of the Croatian Navy and Coast Guard.
The agreement on cooperation in implementing the agreement on the temporary transfer of HRK 7 million worth of assets of the European Maritime Safety Agency (EMSA) was signed by Defence Minister Damir Krsticevic and Maritime Affairs Minister Oleg Butkovic.
They also signed an agreement setting out criteria for the acquisition and renewal of certificates of competency for crew members of Croatian Navy and Coast Guard ships.
Last month EMSA provided Croatia with two sets of equipment for sea pollution prevention which will also be used for training of Coast Guard personnel.
Krsticevic, Butkovic and Agriculture Minister Marija Vuckovic signed a HRK 13 million agreement for the purchase of two vessels for monitoring sea fisheries.
Krsticevic said he was confident that these agreements would considerably enhance the capabilities of the Croatian Navy and Coast Guard and increase maritime safety, while Butkovic said that the agreements meant increased safety for the coast, tourism and the economy.
Vuckovic said that Croatia had 219 authorised persons to protect the sea from pollution, illegal fishing and unlawful entry of foreign vessels. She announced that a new agreement would be signed soon to purchase four ships in cooperation with the Customs Authority.
(EUR 1 = HRK 7.38)
(Hina)
News