State Secretary Mihotić participated in CETRA 2022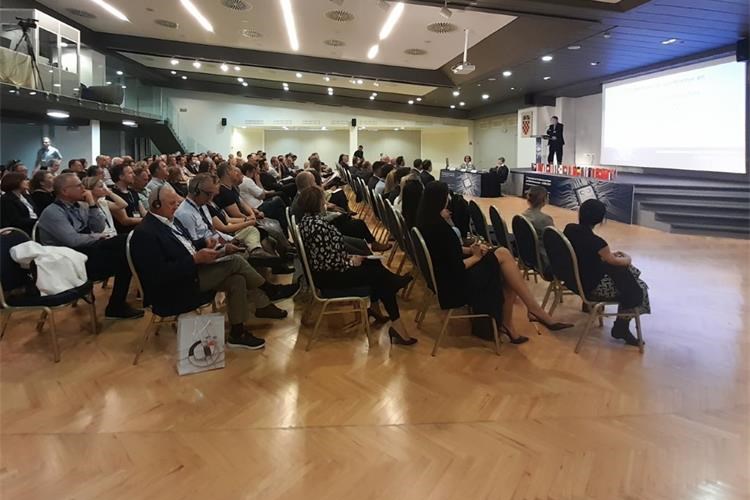 State Secretary at the Ministry of Sea, Transport and Infrastructure
Tomislav Mihotić
participated in the 7th international conference on road and rail infrastructure held in the northern Croatian Adriatic city of Pula, attracting 220 participants from 38 countries.
The two-day conference was attended by representatives of 37 prestigious domestic and foreign universities and specialists in road and rail infrastructure.
Noting that transport infrastructure was the lifeline of any economy, the Dean of the Faculty of Civil Engineering and newly-appointed Rector of the University of Zagreb,
Stjepan Lakušić
, stressed the importance of cooperation between the enterprise sector and the academic community, saying that there is no strong economy without a strong academic community or strong universities without the support of the enterprise sector.
"Their cooperation leads to ideas for research that later give birth to new technologies, and it is on research and new technologies that we build our path into the future," Lakušić said.
The conference was also addressed by
Tomislav Mihotić
, who said that the ministry was currently carrying out major infrastructure projects that would not be possible without cooperation with universities, citing the Pelješac Bridge and the Učka Tunnel.
Participants discussed topics relating to transport infrastructure, including road and rail design, construction, reconstruction and maintenance, transport planning and safety, environmental protection, standardisation, and education.
(
Hina
)

(FOTO: HINA)
Announcements