Passenger terminal opened on Drava river in Osijek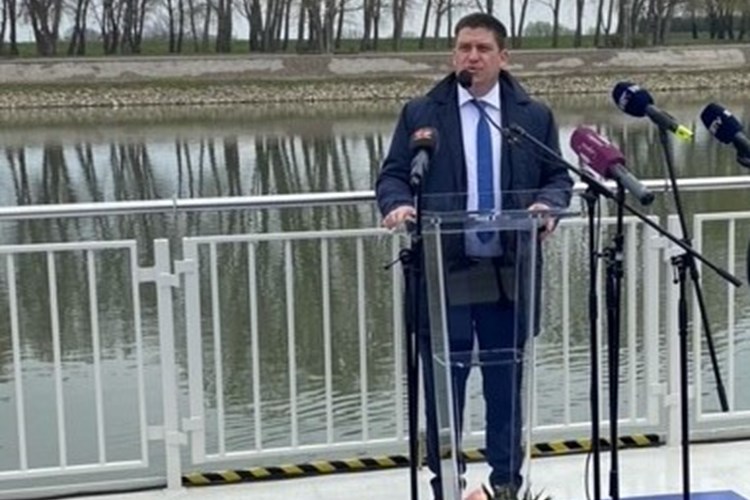 A wharf for passenger boats was opened in Osijek on Tuesday with Prime Minister
Andrej Plenković
attending the ceremony at which he said that the project would enhance Osijek-Baranja County and Osijek's nautical and tourism services.
According to information from the Osijek Port Authority, the project is valued at HRK 13.8 million and was entirely financed from the state budget and it is expected to enable the development of river tourism along the Drava River.
Prime Minister Plenković said the new wharf would enable cruise ships to dock in line with standards that exist in other countries that have river tourism.
The project confirms the government's commitment to assisting Slavonia, as evidenced by the Slavonia, Baranja and Srijem project for which HRK 18.7 billion was foreseen and to date contracts have been signed for HRK 17.5 billion of the amount, he said.
The Slavonia, Baranja and Srijem project is unfolding well and Osijek-Baranja County has proved itself by absorbing EU funds in the amount of more than HRK 5.6 billion during the term of this government, which makes it is one of the leaders in all of Croatia, said Plenković.
He welcomed the realisation of strategic projects in Slavonia such as the international transport 5C corridor and the construction of a regional distribution centre for fruit and vegetables in Osijek, which, he said, would give "added value to the sale price of our agricultural products."
Minister of the Sea, Transport and Infrastructure
Oleg Butković
said the new passenger wharf "will have an impact on the development of nautical tourism in Osijek-Baranja County and all of Slavonia," because it allows for the simultaneous docking of several boats.
Until 2020 river cruises were the fastest growing sector in the tourist industry and in 2019, 589 river cruise ships docked at wharfs along the Drava and Danube rivers, with more than 60,000 passengers. The situation last year was different, however, hopefully vaccination of the population in Croatia and elsewhere will bring better times and that is why I believe these investments are important, Butković underlined.
Osijek Port Authority Director Goran Dijanović underlined that the Osijek wharf is the "only passenger wharf on the Drava River for international river cruise boats," and that its completion had created conditions for the safe docking of ships and passengers embarking and disembarking.
(
Hina
)
News