Minister Butković presented 45 contracts for port construction and reconstruction and participated on opening of port Tkon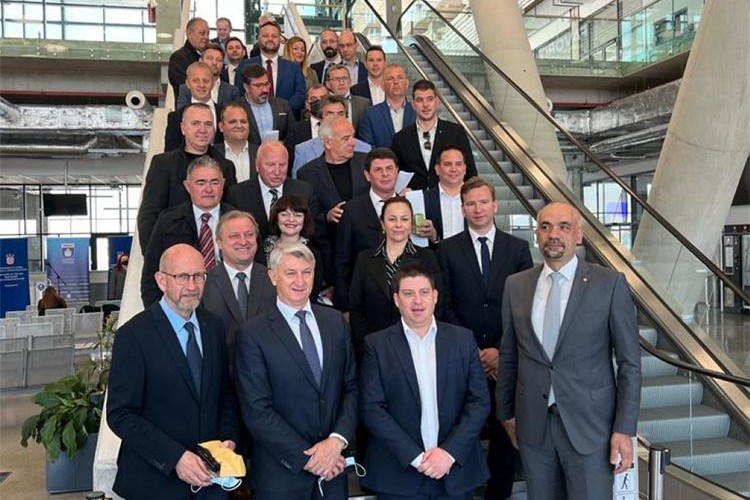 Minister of the Sea, Transport and Infrastructure
Oleg Butković
presented 45 contracts for port construction and reconstruction in Zadar, Šibenik-Knin, Split-Dalmatia and Dubrovnik-Neretva counties at a ceremony in Zadar's Gaženica Port on Monday.
The contracts, worth HRK 47.7 million (€6.36m) in total, will finance the construction and reconstruction of ports open to public transport, the modernisation and construction of fishing infrastructure, and the repair and reconstruction of the maritime domain in general use.
"This is the continuation of the large investment cycle for ports and seafronts. We are a country that lives off the sea and is oriented towards the sea, so it's good that a large chunk of the HRK 25 billion of investment in the transport sector goes towards the reconstruction of ports, seafronts and piers," Butković said after the ceremony.
He said that total investment in ports and port infrastructure along the Adriatic amounted to about HRK 2 billion.
Before the ceremony, Butković had visited an extended ferry pier in Tkon on Pašman island, which was formally opened today. The new ferry port is the first of 28 port infrastructure upgrade projects in Croatia financed with EU grants. The total value of the project is HRK 32.6 million, of which HRK 27.7 million came from the EU Funds.
Tkon is the ninth busiest ferry port in Croatia in terms of the number of passengers (500,000 annually) and the 11th busiest in terms of the number of vehicles transported (120,000). It is the second busiest port in Zadar County.
(€1 = HRK 7.5)
(
Hina
)
News