Kalmeta: Construction of Channel Danube – Sava About to Start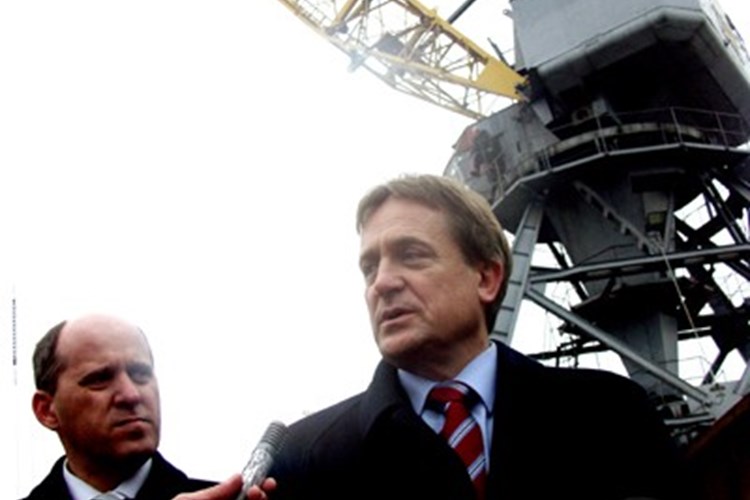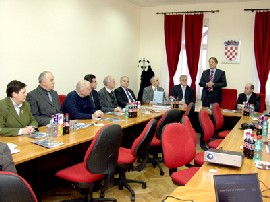 We are working on the project documentation and study for the building of the multipurpose channel Danube – Sava, based on which the Government of the Republic of Croatia will draft the plan regarding the construction dynamics. This plan is not just important for the Vukovar area but for the whole Region of Slavonia as well as Croatia, announced the Minister of the Sea, Tourism, Transport and Development Božidar Kalmeta, when visiting today the Port Vukovar for introducing port lighting worth HRK 550 000.
This historical Project includes a channel 60 km long, 30 m wide and 3 m deep in the value of HRK 4.5 billion. It will shorten the passage between Slavonski Brod and Vinkovci for an extra 400 km, Kalmeta pointed out.
He also underlined the Channel's functions, its transport and economic role as well as its important role in the irrigation of 30% of the area.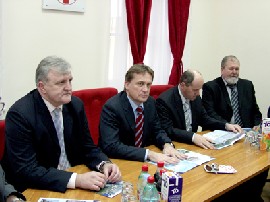 The first phase will demand the investment of EUR 25 million, EUR 15 million provided by the State and EUR 10 million coming from concessionaires. These investments will enlarge the port's capacity which is important since its traffic has grown six times during the last two years. Inland waterway (river) transport participates with 0.9% in the total transport, while the European average mounts up to 7% in some countries reaching even 25%.
For 30 January 2006, Kalmeta announced the signing of the Agreement on financing the construction and the modernization of 38 kilometers of railroad tracks between Vinkovci and Tovarnik. The Agreement will be signed by the Croatian Government and the European Commission. The Project will be financed with help of pre - accession funds of the ISPA program (EUR 35 million), while the rest will secured by the State Budget.
The Minister also announced the finalization of the motorway route from Županja to Lipovac, by the end of 2006.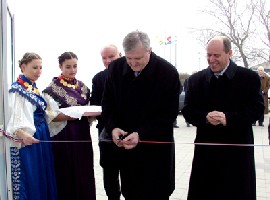 The rest of his visit was dedicated to the feasibility study regarding the further development of the Port Vukovar - in the value of EUR 60 million. That Project should be complete by year 2035 allowing the port to multiply its transport capacity by six million Tonnes. As was pointed out by Hans Peter Dohr from the company Dohr Capital, the company which was the author of the feasibility study – an increase of transport capacities, a good geographic location and the support of the State are the key elements to this long-term project for the development of the Port Vukovar.
The State Secretary Branko Bačić opened the VTS test center at the Vukovar Port Authority – a center which will make it possible to receive data regarding the type of the vessel, its cargo and crew in real time. All of that will enhance the navigation safety along the Danube River.
At that occasion were also opened the offices for the Agency for Inland Waterway Navigation making it possible for its headquarters to relocate from Zagreb to Vukovar.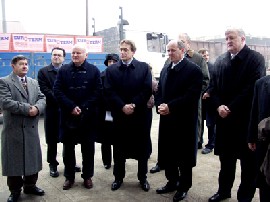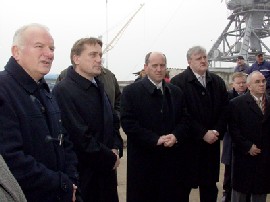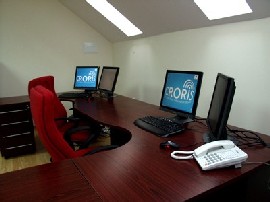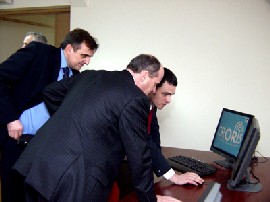 News from media