HRK 102 million for drainage and water supply systems on Croatian islands in 2008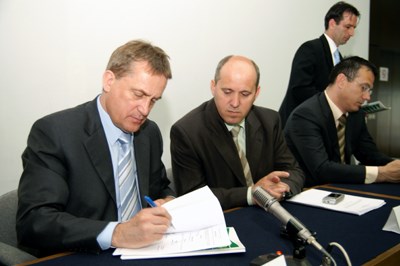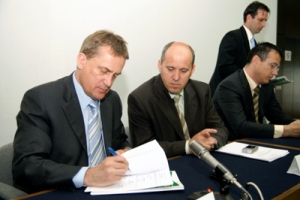 During the last four years the island infrastructure was financed with help of HRK 5.3 billion. The amount of HRK 390 million was used for drainage and water supply systems.
On today's occasion of signing the Agreement on Co-financing the Program for Water supply, Drainage and Water Purification on Adriatic Islands in the year 2008, the Sea, Transport and Infrastructure Minister Božidar Kalmeta stated that that was a clear sign for the further development and protection of islands as well as of island infrastructure.
During the above mentioned period Croatia was enriched with additional 54 ports, said Kalmeta. He also pointed out that approximately 2.5 million tourists visit the Croatian islands per year, which always represents a serious burden when it comes to the local public utilities.
Using the situation, Kalmeta also announced the upcoming signing of an agreement regarding the construction and reconstruction of 25 new berths.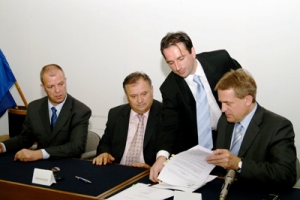 The Ministry of the Sea, Transport and Infrastructure participates in the Program for the year 2008 with HRK 67.3 million, while the company Hrvatske vode will add another HRK 16.5 million.
The total value of the Agreement for the year 2008 amounts up to HRK 102 million, HRK 55.6 million will be invested in the reconstruction, construction and finalization of the water supply systems while the rest of HRK 46.4 million will be used for fourteen drainage and purification systems of waste water on islands and the peninsula Pelješac.
At the same time, Minster Kalmeta signed agreements with representatives of local authorities and investors of specialized island companies intended to be used for the development of water supply systems in the total value of HRK 6.9 million. Those funds will also be used for projects on Croatian islands.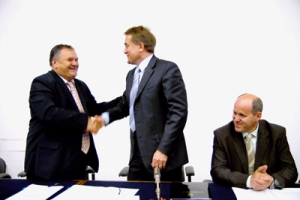 It was also announced that all projects stimulated via irreversible funds should be finalized by the end of the year 2009.
The event was also attended by the State Secretaries Branko Bačić and Zdravko Livaković, the Assistant Minister for Islands Josip Borić and the deputy general manager of the company Hrvatske vode Siniša Širac.

News