First Adriatic Boat Show taking place in Šibenik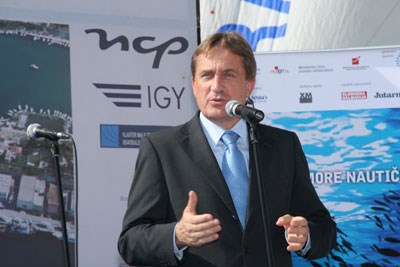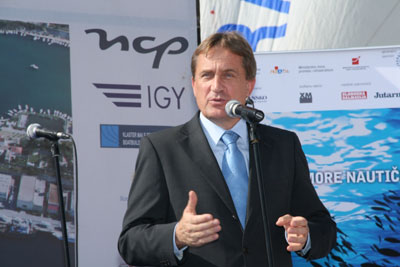 The Minister of the Sea, Transport and Infrastructure Božidar Kalmeta opened today the first international nautical fair in the central Adriatic city of Šibenik. The Adriatic Boat Show is taking place in the Mandalina marina, with 150 exhibitors presenting their vessels and it will last until 19 October.

Minister Kalmeta used the opportunity to talk about the beauty of the Croatian coastline which is still not over-developed and the country's unique archipelago composed of 1244 islands and islets surrounded by clear water. Due to all that, he said, the Croatian side of the Adriatic Sea is being visited by approximately 600 thousand nautical tourists per year allowing Croatia to realize a yearly income of EUR 834 million, i.e. 10% of the country's total income from tourism.

He also pointed out that another very important factor was the building of the motorway connecting north and south Croatia, which made the coast more accessible to numerous foreign yachtsmen, who now can reach their boats in a matter of hours.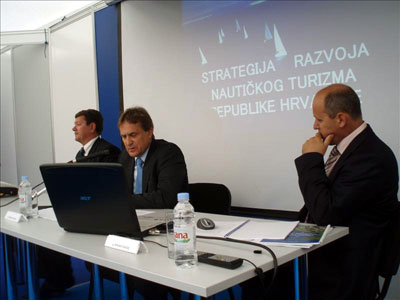 Later on during the day Kalmeta introduced the soon to be adopted Development Strategy of Nautical Tourism in Croatia, which once more shows that the government of Croatia is insisting on an idea of sustainable development when it comes to nautical tourism taking above all in consideration the need to preserve the environment.
The Strategy indicates the planned building of 15 000 new berths in at least 15 top locations in order to achieve an income of HRK 15 billion by the year 2018.

Today Croatia is counting a total of 35 thousand berths of which 21 020 berths are divided amongst 70 ports of nautical tourism, the minister explained. Kalmeta also mentioned the fact that of all types of tourists, nautical tourists are known as the best consumers, i.e. EUR 100 per day/person.

The State Secretary for Sea, Branko Bačić added that the highest growth rate was registered in the area of charter services, where further liberalization is to be expected once Croatia enters the EU.



News