EU ministers discuss impact of coronavirus crisis on transport sector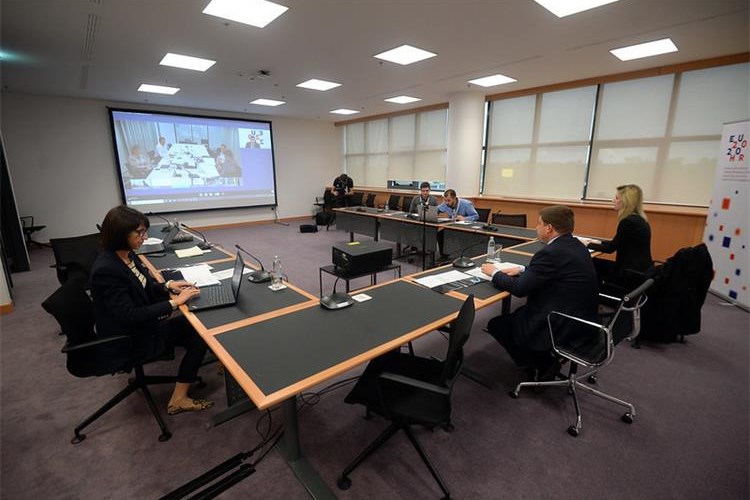 EU transport ministers on Wednesday discussed the impact of the coronavirus pandemic on the transport sector, with emphasis on challenges to arise with the relaxation of restrictions in member-states
.
It was the second video-conference of EU transport ministers on the impact of the coronavirus on the transport sector, organised by the Croatian EU presidency.
The meeting was chaired by the Sea, Transport and Infrastructure Minister,
Oleg Butkovic
and it was also attended by European Transport Commissioner,
Adina Valean
.
The ministers expressed satisfaction with the measures introduced so far but also underlined the need to continue cooperation with the aim of alleviating the impact of the coronavirus pandemic.
Ministaer Butkovic said that in preparing an exit strategy one should consider coordinated measures that are proportionate and non-discriminatory and take into account possible risks as well as find solutions for the financial obligations of businesses and hauliers affected by the crisis in the transport sector.
It was also discussed at the meeting the current measures, such as the impact of green corridors on maintaining supply chains. The ministers also called for caution given the expected increase in traffic in the coming period.
Commissioner Valean presented a set of additional measures adopted by the European Commission Wednesday to alleviate the impact of the crisis on the transport sector, and the ministers agreed about the need to adopt a coordinated approach in restoring connectivity and mobility and asked for the immediate implementation of sectoral guidelines for the gradual relaxation and lifting of restrictions.
Also participating in the conference, at Croatia's invitation, were Switzerland, Norway, Iceland and Liechtenstein.
News from media