Bilaver: Adriatic safe but number of rescue missions growing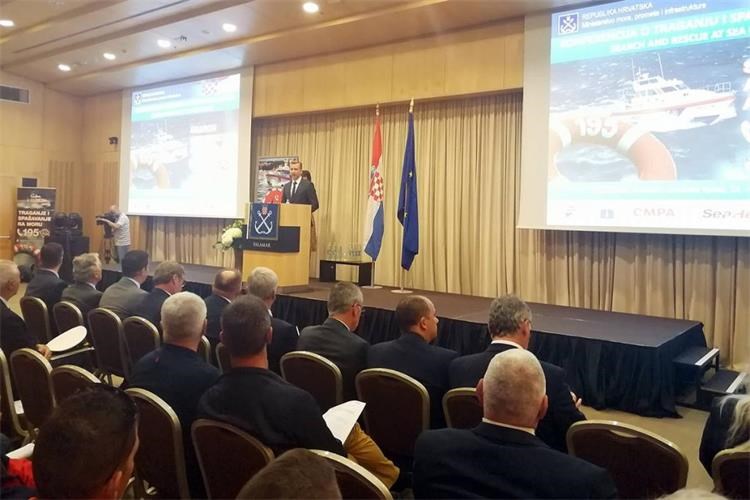 The state-secretary for the sea, Josip Bilaver, said in Dubrovnik on Monday that the Adriatic Sea is safe for sailing, however, due to increased traffic, tourism development and frequent weather changes, the number of rescue missions is growing each year.
Addressing a conference on search and rescue missions at sea, Bilaver said that there were fewer fatal incidents this year in such missions. He recalled that Croatia currently has four rescue boats and 33 smaller ships and that the aim is to use EU funds to invest in air assistance.
"We need more support in personnel and technology. This year, in cooperation with the European Maritime Safety Agency (EMSA), we conducted a pilot project of supervising the sea with drones, and that programme will continue in 2020," Bilaver explained.
He announced the establishment of a maritime operational centre and the adoption of a new national search and rescue plan.
"In addition to the recently adopted Law on Port Authorities and the Maritime Code, all those measures should contribute to even greater safety in the Adriatic," concluded Bilaver.
Assistant Minister of the Sea, Transport and Infrastructure Sinisa Orlic said that the four boats with permanent crews are on call 24/7 while all other vessels are distributed in different port authorities.
"With passive on-call surveillance we have managed to cover a huge area with relatively few people and I think that we have achieved good results. Getting a job in state service is not that attractive. Our employees are seamen who had much higher wages but have had enough of sailing and want to settle down. However, they are few and far between. It is difficult to meet their conditions and attract them, particularly on the islands where no one applies for jobs," Orlic explained.
EMSA executive director Maja Markovcic Kostelac underscored that the modernisation of maritime activities contributed to a new view on that economic branch.
"That new image will define the search and rescue service. We have to see how to respond to that. EMSA assists in search and rescue efficiency as well as in a continued increase in navigation safety by developing and applying standards for navigation safety, protecting the sea against pollution, and data collection," Markovcic Kostelac said.
(Hina)
News